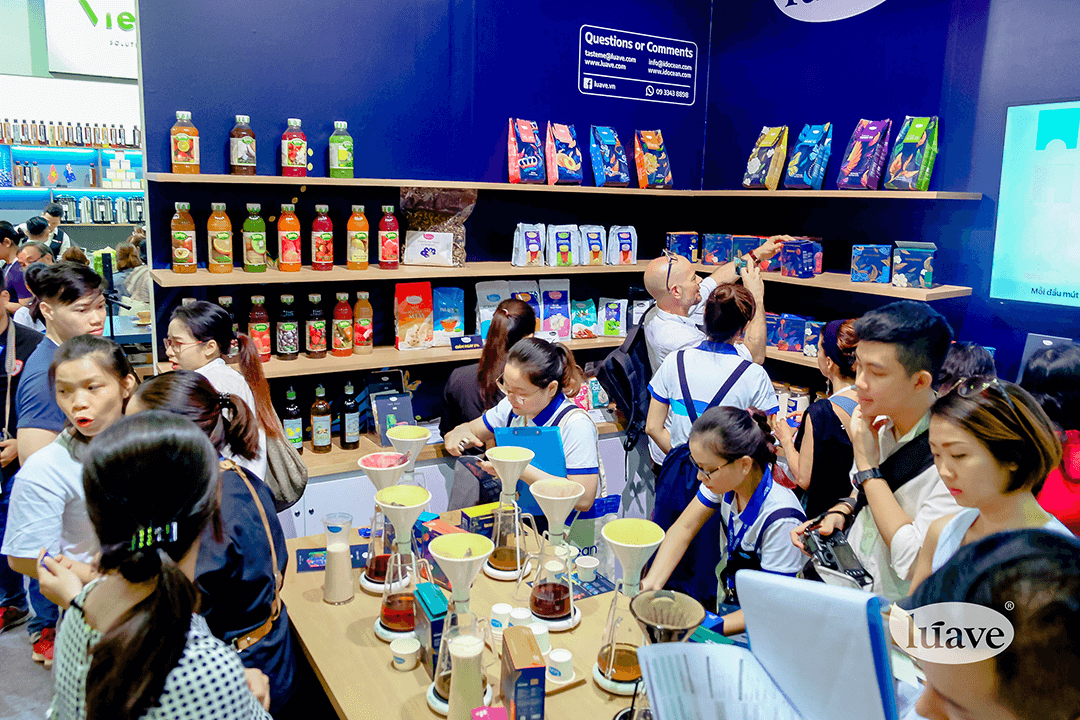 26 Apr

Event: Vietnam Int'l Café Show 2018

Date: 03 – 05.05.2018

Location: SECC,  Booth number: D31 – D32 – D33 – D34.

Adress:  799 Nguyen Van Linh St., Tan Phu Wd., Dist. 7, Ho Chi Minh City, Vietnam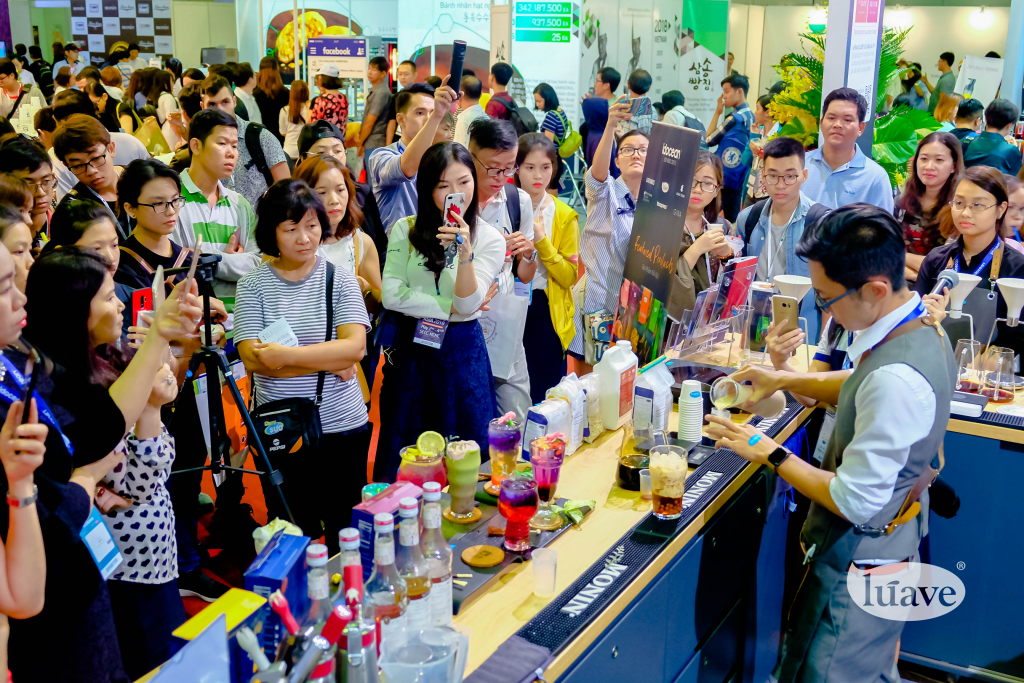 The Cafe Show Vietnam is the first international coffee exhibition in Viet Nam, this event introduces attractive range of products to trade visitors. At the booths various kinds of coffee and other hot beverages including syrup and flavors are presented along with desserts and sweet pastry.
Lúave joins this event to introduce 2 new ranges of tea bag and other products like special kinds of powder for milk tea and flavored syrup/ jelly/ bubble.
Very pleasure to see you at Lúave Booth # D31 – D32 – D33 – D34.
Highlights:
Free sampling favorite drinks made from Lúave products
Lúave's Brand Ambassador demonstrate and tasting Lúave drinks
Introduce 2 new tea bag ranges of products: Commercial Tea and Teaespresso
Join Sweet Class and Cherry's choice event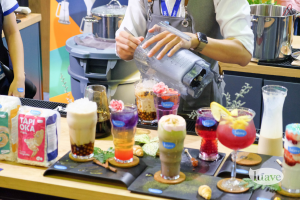 Triễn lãm cà phê Việt Nam là triễn lãm quốc tế về cà phê nổi tiếng nhằm giới thiệu đến khách tham dự những dòng sản phẩm độc đáo và đặc biệt. Tại các gian hàng tham dự triễn lãm, nhiều loại cà phê đa dạng và các nguyên liệu dung cho thức uống như si rô hay các hương vị khác sẽ được giới thiệu cùng với các món tráng miệng và bánh ngọt.
Lúave tham dự sự kiện lần này sẽ cho ra mắt 2 dòng sản phẩm trà túi lọc cao cấp chuyên dụng cho pha chế và các loại sản phẩm phục vụ nhu cầu pha chế sang tạo như bột pha trà sữa cùng các loại si rô hay thạch, trân châu.
Chúng tôi hân hạnh đón chào quý khách tại triễn lãm sắp tới.
Điểm chính:
Các thức uống miễn phí được làm từ các sản phẩm pha chế Lúave
Nhà pha chế của nhãn hàng biểu diễn và phục vụ các thức uống đặc sắc
Giới thiệu 2 dòng trà túi lọc cao cấp
Tham dự cuộc thi Sweet Class và Cherry's choice