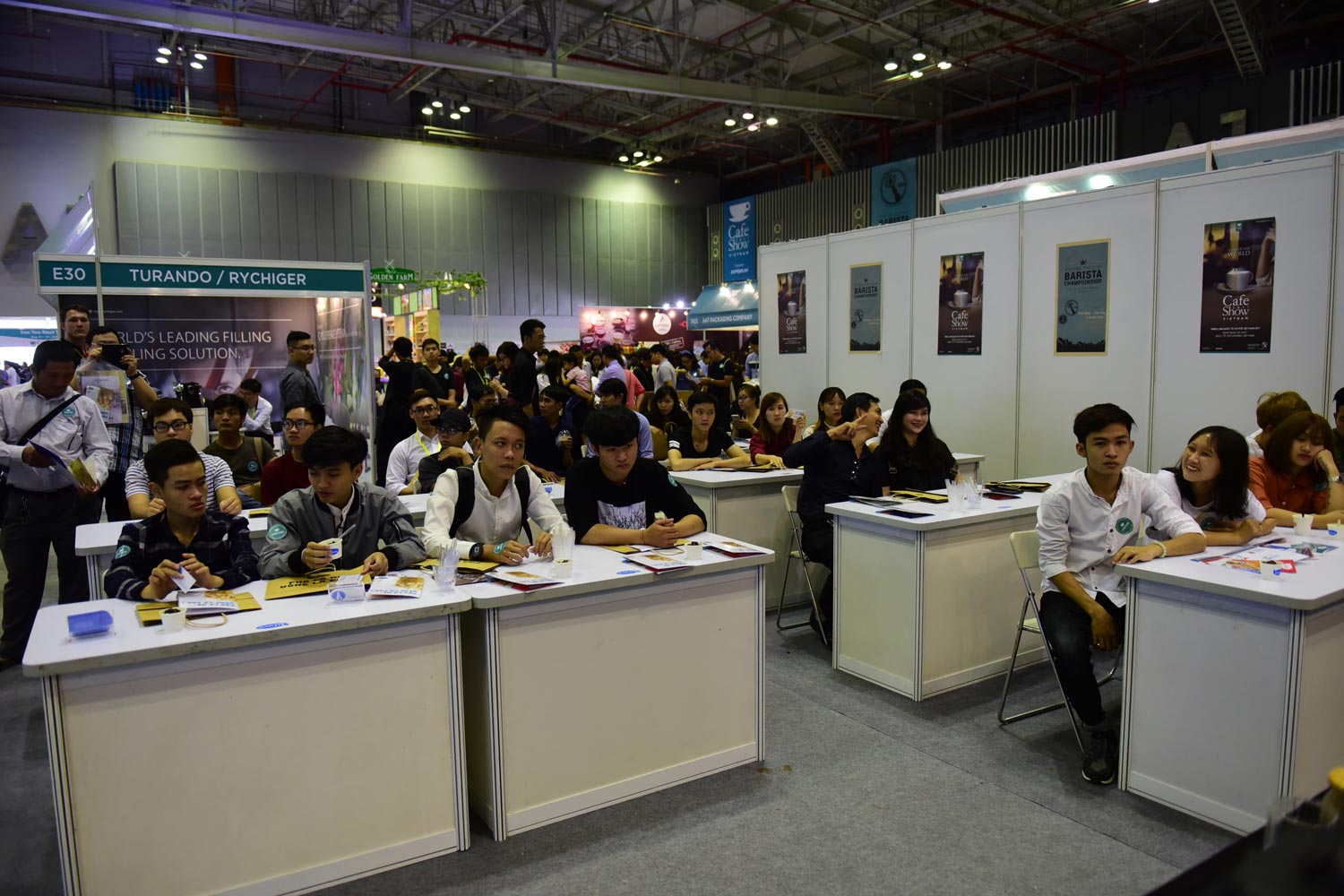 22 Apr

Event: Vietnam Int'l Café Show 2017
On 02 – 04.03.2017
At SECC, Ho Chi Minh City. Booth D32-33
One of the biggest show in food and beverage industry, Vietnam Int'l Café Show 2017 is the wonderful celebration to introduce new products as tea, coffee as well as other ingredients for food and beverage. Lúave is glad to join this event and promote special products used for Café, milk tea chain as well as famous restaurants.
Highlights:
Free sampling favorite drinks made from Lúave products
Lúave's Brand Ambassador demonstrate and tasting Lúave drinks
Join Sweet Class and Cherry's choice event
Triễn lãm cà phê 2017 diễn ra tại Trung tâm triễn lãm quốc tế là một trong những triễn lãm lớn nhất của ngành thực phẩm và thức uống, đây là dịp đặc biệt để giới thiệu các sản phẩm độc đáo về trà, cà phê và các nguyên liệu khác cho ngành thực phẩm và đồ uống. Lúave vinh dự mang đến triễn lãm lần này những sản phẩm pha chế đặc biệt chuyên dành cho chuỗi cà phê, trà sữa cũng như các nhà hàng nổi tiếng.
Điểm chính:
Dùng thử miễn phí các thức uống được chế biến từ sản phẩm của Lúave
Nhà pha chế của Lúave biểu diễn và pha chế các công thức nổi bật giới thiệu khách tham quan
Tham gia sự kiện Sweet Class và Cherry's Choice