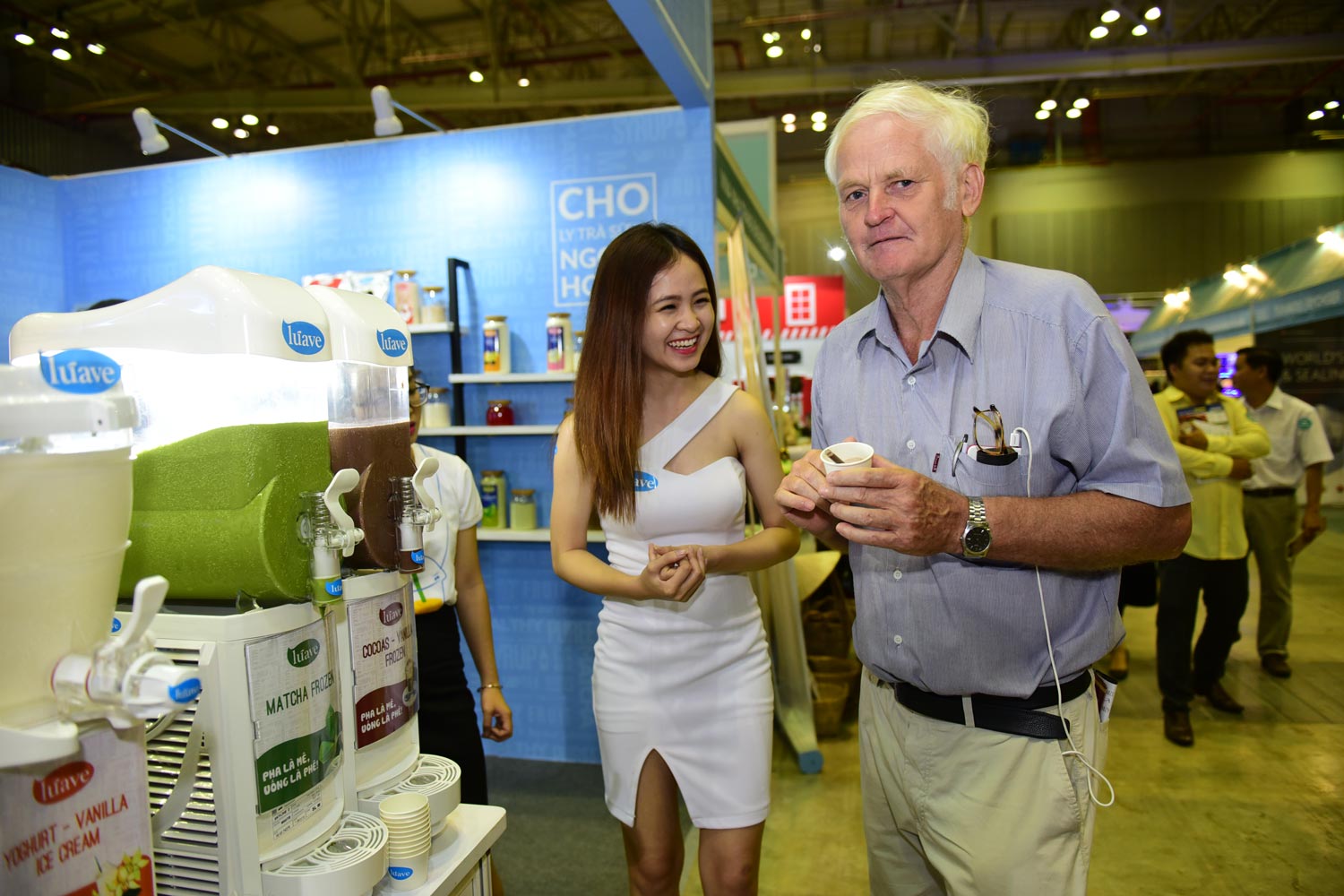 26 Apr

Event: Coffee Expo Vietnam 2017
Coffee Expo Vietnam is one of the most important meeting point between suppliers, traders and restaurateurs to introduce new coffee processing and on trendy coffee flavor. In addition to coffee in the most diverse variations – from beans to the capsule coffee – the Coffee Expo is also dedicated to the subjects of tea, bakery products and desserts, including accessories, machines, equipment and consulting services. Having known that, Lúave is pleasure to join this event to introduce selected products of tea, powder and ingredients for desserts and bakery.
Highlights:
Sponsor for Vietnam Barista Championship
Latest packaging update
Lúave's Brand Ambassador demonstrate and tasting Lúave drinks
Free sample and tasting favorite drinks at Lúave booth
New product unveiled (Milk foam powder)
Triễn lãm công nghiệp cà phê là một trong những dịp quan trọng nhất để những nhà cung cấp, công ty kinh doanh cà phê và những nhà hàng gặp nhau và giới thiệu những quy trình sản xuất độc đáo cùng những hương vị cà phê mới nhất. Ngoài giới thiệu cà phê từ các loại hạt đến viên cà phê chuyên dụng dung cho máy pha cà phê, triễn lãm quốc tế cà phê còn giới thiệu đến người tham quan các sản phẩm trà, nguyên liệu làm bánh và tráng miệng, bao gồm các nguyên phụ liệu, máy móc và thiết bị cùng dịch vụ tư vấn. Với mong muốn giới thiệu đến quý khách hàng tham dự triễn lãm những sản phẩm chất lượng, Lúave mang đến các sản phẩm về trà và bột để pha chế thức uống và các nguyên liệu được chọn lọc để làm các món bánh và tráng miệng.
Điểm chính:
Nhà tài trợ cho cuộc thi Nhà pha chế Việt Nam
Ra mắt bao bì sản phẩm mới nhất
Nhà pha chế của nhãn hàng biểu diễn các công thức độc đáo
Ra mắt dòng sản phẩm bột váng sữa